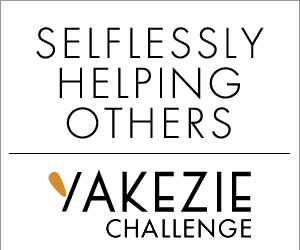 I'm very excited to say that we are now part of the Yakezie Challenge!
Yakezie is an amazing group of personal finance and lifestyle bloggers  – truly trying to make a difference in people's lives by sharing their stories, experience and knowledge in personal finance and living.
But here's how they put it – their words are very elegant:
"The Yakezie is one of world's largest and most sophisticated network of personal finance and lifestyle bloggers. Through collaboration and the selfless support of others, we strive to improve the lives of every one of our visitors."
I'm getting even more excited as I write this!
If you are a reader, I suggest you check it out the Yakezie network homepage – some really amazing stuff.
If you are a blogger in either personal finance or lifestyle I suggest you join the Yakezie network – the support is incredible!